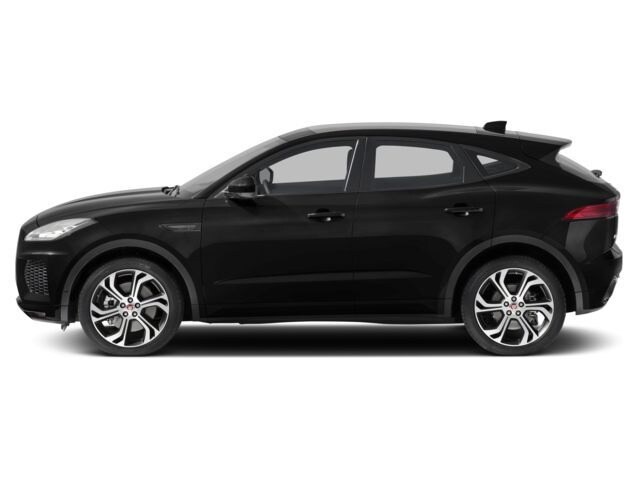 Meet the E-PACE, the new compact SUV by Jaguar. It takes many cues from the larger, recently released
F-PACE
, but shrinks them down to form an attractive compact SUV. It's in the same class as BMW's X1, Audi's Q3, and Mercedes-Benz's GLC - a class that has exploded in popularity throughout 2016 and beyond. The 5-seater E-PACE is sportier looking than the F-PACE, but boasts similar sleek styling in the rectangular front grille, five-door body style, and thin lights on both ends. (View the E-PACE launch on
Facebook
.)
The major differences in the F-PACE and E-PACE can be seen in the shorter wheelbase, toned down rear, and less prominent overhangs. Pricing will be different too, with the E-PACE starting at $38,600 given the smaller size.
The E-PACE is ideal for those who live in the city, only need one vehicle, and therefore need their one vehicle to have ample practicality. The E-PACE delivers with plenty of stowage area, a sleek and attractive look, and every modern amenity you need. In other words, the compact SUV combines design and practicality to create the best of both worlds.
The stowage numbers come in at 24.2 cubic feet total, not including a generously sized glove box and center column, the second of which can accommodate two whole wine bottles. Another standout feature of the interior of the E-PACE is the leather seating. The front seats offer endless adjustable features for maximum driver comfort. And don't worry, the E-PACE fits four other people comfortably, too - something not every compact SUV can say. The inside also includes five USB charging ports, holders for a smartphone and tablet, an HDMI/MHL port, and a SIM card slot to instantly enable a Wi-Fi hot spot.
And the similarities don't stop there - the E-PACE also shares the DualView technology through the 10-inch InControl Touch Pro screen and Ingenium family of engines that Jaguar is now using in all new vehicles. For those not familiar with the Ingenium engine family, it's comprised of five options - three diesel and two petrol - which then pair with either a FWD or an AWD setup.
Different features are offered within the different model options, so take care to compare them thoroughly when choosing your E-PACE model. See the options we carry in our
inventory
. Options include four different upgrade packages including the E-PACE S, SE, R-DYNAMIC, and FIRST EDITION. Seat fabric, technical features, and wheel size are a few of the aspects that differ between each option.
Visit Jaguar Chicago's showroom in the heart of downtown Chicago to learn more about the new
E-PACE
- or give us a call at 773-227-3200.