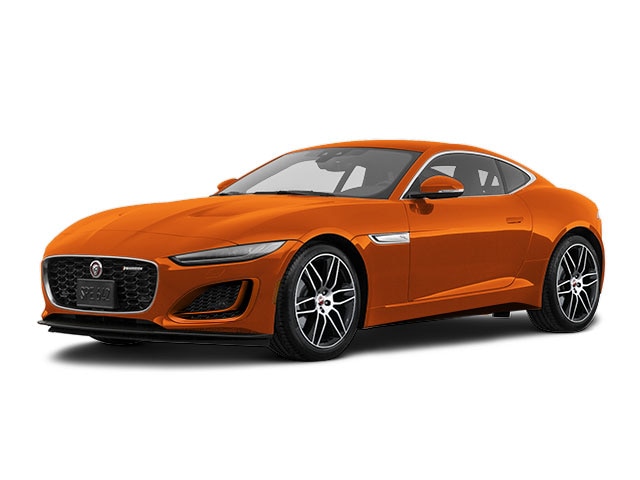 The 2022 Jaguar F-TYPE is a natural. It stands out from the crowd, without trying too hard. That's what happens when you're sleek, punchy, and powerful - you get noticed no matter where you go. 
Ready to view Jaguar Chicago's inventory? Check it out. If you're looking to learn more about the 2022 F-TYPE, continue reading. 
The 2022 F-TYPE's styling is received only slight upgrades from the 2021 version, because why mess with a good thing? Small changes, such as thinner LED headlights, reworked tail lights, and a gloss-black front splitter give the F-TYPE a sophisticated edge.
The biggest update for 2022 is the transition to the V8 engine across all trim levels. Rest assured, though, the V8 is the only option you need. The V8 engine brings up to 575 hp depending on the trim level you choose. The less powerful V6 and I4 engines have been discontinued to showcase the sheer power of the V8. 
With the restructured engine offerings comes a new model, the Jaguar F-TYPE P450. This model is the entry point and includes the 444 hp V8 engine that produces a 4.4-second 0-60 mph time. The P450 is available with rear and all-wheel drive, both boasting the same 0-60 time and a 177-mph top speed. Additional P450 features include: 
LED headlights & tail lights

20", 5-spoke wheels with a gloss silver finish

6-way electric front seats
The P450 R-Dynamic is the mid-range option featuring the same elements of the P450 trim level, with the addition of a few more:
Gloss Black Body Pack

20" wheels with 6 split-spokes colored gloss dark grey with a contrast Diamond Turned finish

12-way electric front seats
If you're looking for higher horsepower, the top-tier F-TYPE R will get you from 0-60 mph in 3.5 seconds thanks to 575 hp. This trim level includes features from the P450 and P450 R-Dynamic trim levels, plus:
Keyless entry

20", 10-spoke wheels colored gloss block with a contrast Diamond Turned finish

Windsor leather Performance seats
If there are additional features you'd like in your F-TYPE, we can make that happen, too. The limits are few and far between when it comes to this classic ride. Choose between a coupe or convertible, explore add-on packages and design upgrades, and pick your perfect color from the SVO Premium Paint Palette of 15 colors.
All three models have an accompanying convertible option. The convertible specs are similar to the coupe specs - and the trim levels mirror each other. The only difference is in the body style. 
Even though you aren't buying a sports car for its roominess, the 2022 F-TYPE coupe has plenty of legroom and 14.4 cubic feet of cargo space. The technology included is off the charts, too. Rain-sensing windshield wipers, a 10-inch touchscreen, navigation, and Apple CarPlay and Android Auto compatibility are all standard features.
If you're ready to get your hands on one of these new F-TYPEs, give the team at Jaguar Chicago a call at 877-439-6535. We'll answer your questions, schedule a test drive, and get you into your customized F-TYPE. We can't wait to make it happen.